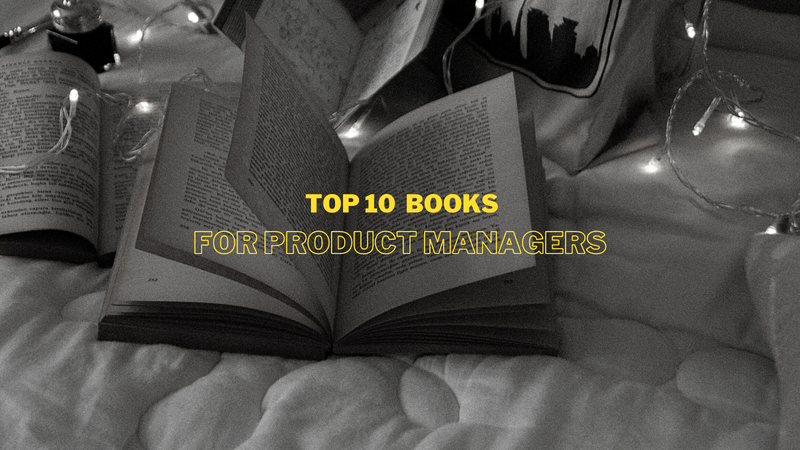 Product management is a challenging and constantly changing area that necessitates ongoing education and adaptability. Product managers must be knowledgeable about the most recent trends, technology, and best practices. Knowing where to begin might be challenging because there is so much information available. We've created a list of the top 10 product management books to make things simpler.
Getting Things Done by David Allen
Getting Things Done by David Allen is a productivity book for product managers. It offers a structure for planning and controlling tasks, projects, and ideas. The book outlines the five-step procedure for identifying, outlining, organizing, reflecting on, and beginning projects. To boost productivity, it nudges product managers to divide projects into more manageable chunks. It also offers advice and methods for setting priorities, controlling time, and maintaining concentration. It also underlines how crucial it is to have a clear knowledge of the long-term objective.managers looking to improve their productivity and become more successful.
Sprint by Jake Knapp, John Zeratsky, and Braden Kowitz
The book provides a simple, efficient framework for solving difficult issues and producing great solutions. The authors' practical experience at Google Ventures, where they tested and improved their strategy with hundreds of entrepreneurs, served as the basis for the book. It provides a helpful manual for quickly and effectively designing and testing concepts. It discusses the value of obtaining consumer input, goal-setting, and data-driven decision-making. Additionally, it delves deeply into the procedure for building prototypes and putting them to use. Overall, Sprint is a great tool for product managers who want to ensure the success of their projects.
Inspired by Marty Cagan
Product managers may find great direction and inspiration in productivity books. The book Inspired by Marty Cagan is one of these. This book offers insightful perspectives on the difficulties faced by product managers and the methods they might use to overcome them. It addresses issues including comprehending client requirements, overcoming organizational obstacles, and creating cutting-edge products. As he discusses his own experiences and best practices, the author's experience as a successful product manager is evident throughout the book. He also offers helpful guidance on how to manage teams, set priorities, and determine success.
Getting to Yes by Roger Fisher and William Ury
This book offers a flexible and practical method of negotiation that may be used in any circumstance. It covers the four main negotiation principles: isolating people from the issue, putting an emphasis on interests, coming up with solutions that benefit all parties, and insisting on using objective standards. These guidelines will teach readers how to reach an agreement that benefits both parties. For product managers seeking for ways to efficiently manage their goods and services, this book is a valuable resource. It provides a detailed analysis of how to navigate challenging negotiations, recognize the interests of the opposing side.
Measure What Matters by John Doerr
Anyone trying to promote their product successfully will find the book to be a priceless tool. It addresses issues including team alignment, goal-setting, and execution. Doerr offers a simple framework for establishing and achieving objectives as well as tactics for controlling teams and resources. Additionally, he describes how to assess success and progress and how to use facts to guide deliberations. The book is packed with useful tips and case studies that can be used with any product.
The Lean Product Playbook by Dan Olsen
It offers readers a thorough and practical approach to product management, assisting them in producing successful goods. In his book, Olsen covers a wide range of subjects, including product planning, user testing, experimentation, product launch, and monetization. He also offers helpful guidance on how to oversee product teams, set priorities, and determine success. The Lean Startup technique, which emphasizes the value of swift experimentation and iterative improvement, is the foundation of his distinctive approach to product management.
Outcomes Over Output by Josh Seiden
Discussion of product management principles and how to effectively use them are provided in this book. Seiden discusses issues including product-market fit, customer discovery, and product roadmaps. Additionally, he demonstrates to readers how to use data and analytics to make sure that their products satisfy the demands and expectations of their customers. Seiden is an excellent resource for product managers who want to develop products that are successful in the market by emphasizing outcomes rather than outputs. Product managers can learn from this book how to make wiser choices, produce better products, and eventually succeed.
Shape Up by Ryan Singer
It gives readers a framework for developing project ideas and explains the value of emphasizing outcomes rather than results. Singer's strategy entails segmenting projects into manageable units that can be quickly evaluated and improved. He also offers guidance on how to identify stakeholders, define goals, and monitor success. Any product manager wishing to sharpen their skills and handle projects more effectively should read this book. It gives a thorough overview of the entire product management process, from inspiration to delivery, and is jam-packed with useful suggestions and guidance.
Escaping the Build Trap by Melissa Perri
The difficulties of product management are fully explored in this book, from identifying client demands to controlling stakeholders to enhancing product creation and delivery. It offers a thorough overview of the whole product life cycle, from conception to launch. Perri offers helpful guidance for resolving frequent problems, like prioritizing initiatives, evaluating progress, and avoiding the feared "build trap" of creating the incorrect product. Her insights into the complexities of product management are priceless.
Empowered by Marty Cagan & Chris Jones
Marty Cagan's book, Empowered, offers an important manual for navigating the difficult and complex field of product management. Cagan provides an in-depth explanation of the product management process, drawing on his experience as a product leader at some of the most successful tech businesses in the world. He discusses the value of user research, the necessity of understanding client requirements, and the function of product strategy in directing product development. Additionally, he offers helpful guidance on how to lead product teams and establish a product culture that is committed to providing outstanding client experiences.