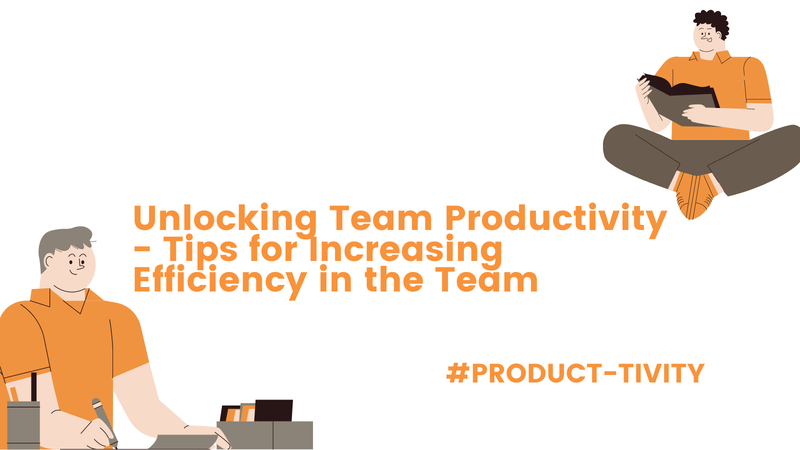 Are you seeking methods to boost team productivity so that you can work more effectively? Many entrepreneurs and managers find it difficult to maximize team performance without compromising on quality. Fortunately, there are several straightforward actions you can take to maximize the performance of your team.
Clearly define goals and objectives from the start. A productive team must have well-defined goals and objectives. This will help everyone on your team stay focused on their tasks and will provide a clear idea of what needs to be done.
Establish Deadlines - Keeping your team on track with their goals can be achieved by setting short-term deadlines. Having a deadline for that assignment, even if it is just a few days away, keeps everyone accountable and motivated.
Divide Complex Tasks into Smaller, More Manageable Pieces - Complex tasks can be stressful and challenging for teams to handle, so it's critical to divide them into smaller, more manageable pieces. Each activity will become easier to do and less scary as a result.
Delegate Duties - For any manager or leader wishing to boost their team's productivity, learning how to delegate tasks successfully is essential. Task distribution should take into account each team member's individual strengths for the best results.
Communicate Effectively - Communication is essential for any team to function effectively. Whether it be through email, phone calls, text messaging, or another method, make sure that everyone has access to the same information. You should also establish an open venue for team feedback and discussion so that everyone has the opportunity to submit their thoughts.
Promote Collaboration - Effective teamwork requires collaboration, therefore don't be reluctant to let your team brainstorm or come up with original ideas and solutions. This will not only foster creativity but also allow your team members to interact with one another and become closer as a group.
Allow Flexibility - Finally, by providing everyone greater control over their work environment and schedule, allowing flexibility within the team can boost morale and productivity levels. While giving your team members some latitude to work at their own pace, be sure they all maintain their attention on the task at hand and accept responsibility for meeting deadlines and delivering high-quality output.
You should quickly notice an increase in productivity if you use these suggestions and incorporate them into your team's routine. Success!