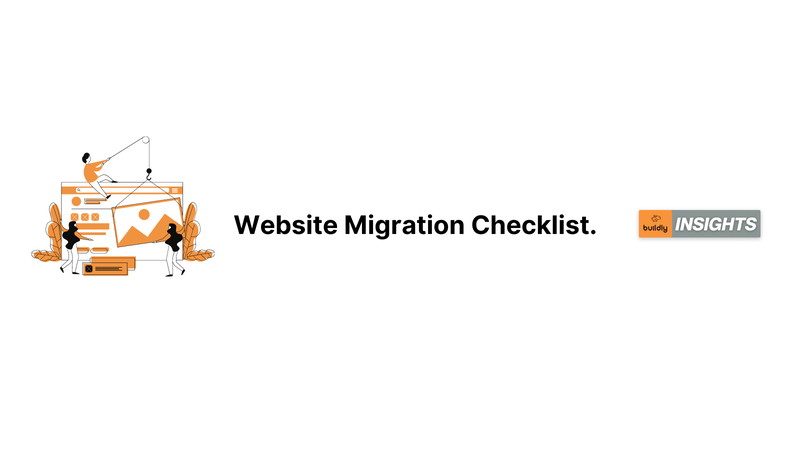 Moving a website from one hosting company or domain to another is known as "website migration." To guarantee that the migration is successful and that the website stays fully functioning and accessible both during and after the move, it can be a complicated process that needs careful organization and execution. The following is a list of actions to perform when organizing and carrying out a website migration:
Make a migration plan:
Specify your motivations for moving and establish specific goals. Establish a schedule and assign jobs and duties.
Back up your website's files and database before transferring it. In the event that something goes wrong during the migration process, this will guarantee that you have a backup of your website.
Choose a new hosting company: Investigate and contrast hosting companies according to their offerings, customer service, and costs. Pick a service provider that can handle the demands of your website.
Setting up a staging environment will allow you to test your website's functionality following the migration. Before going live, you can use this to find and address any problems.
Edit DNS records: Modify the DNS records for your domain to point to your new hosting company. Plan ahead because this procedure can proliferate for up to 48 hours.
Transform your website: Move your website's database and files to your new host. To upload files and export/import your database, use an FTP client.
Test the operation of your website on the new hosting provider after the transfer to make sure everything is operating as it should.
Update all links and URLs to refer to the proper place on your new hosting provider. Verify and update all links and URLs.
If your website employs SSL, you should update your SSL certificate to make sure it is still valid when you switch hosting companies.
Search engines should be informed of your website's relocation in order to retain your website's search rankings.
After the migration, keep an eye on your website for any problems and make any necessary improvements.
You may guarantee a smooth and successful website migration by following these guidelines.