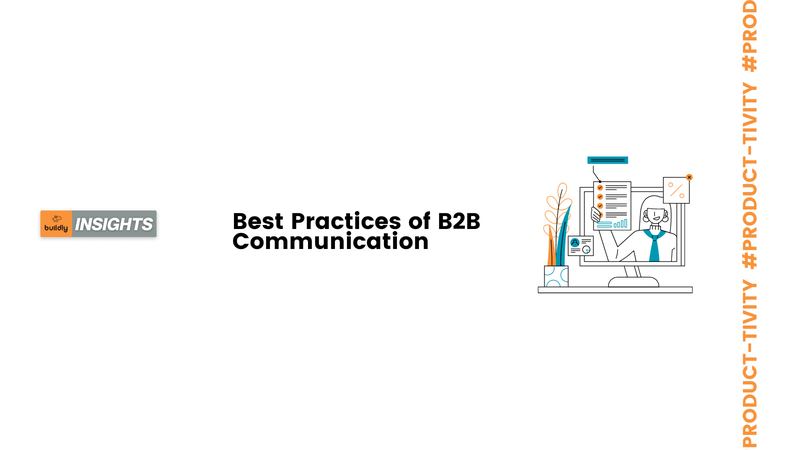 Effective communication is crucial for the success of any business, especially when it comes to B2B communication. Here are some best practices that can help improve B2B communication:
Clear and concise communication: B2B communication should be clear, concise, and to the point.
Avoid using technical jargon or complex language that could confuse the other party.
Choose the right channel: Choose the most appropriate communication channel depending on the nature of the message, the urgency, and the recipient's preferences. Email, phone, video conferencing, and instant messaging are all viable options.
Build relationships: B2B communication is not just about transmitting information; it's also about building relationships.
Take the time to get to know your clients, understand their needs, and establish a rapport with them.
Be responsive: In B2B communication, responsiveness is critical. Make sure you respond to emails and calls promptly and keep the other party informed of any delays or changes.
Listen actively: listen carefully to what the other party is saying, and show that you understand and value their perspective. This will help build trust and enhance the relationship.
Use visual aids: Visual aids, such as graphs, charts, and diagrams, can help convey complex information more effectively than text alone.
Be professional: B2B communication should always be professional and courteous. Avoid using informal language or making inappropriate jokes.
Follow up: After any B2B communication, always follow up with a summary of the discussion, any action items, and the next steps. This will help ensure that both parties are on the same page and that nothing falls through the cracks.