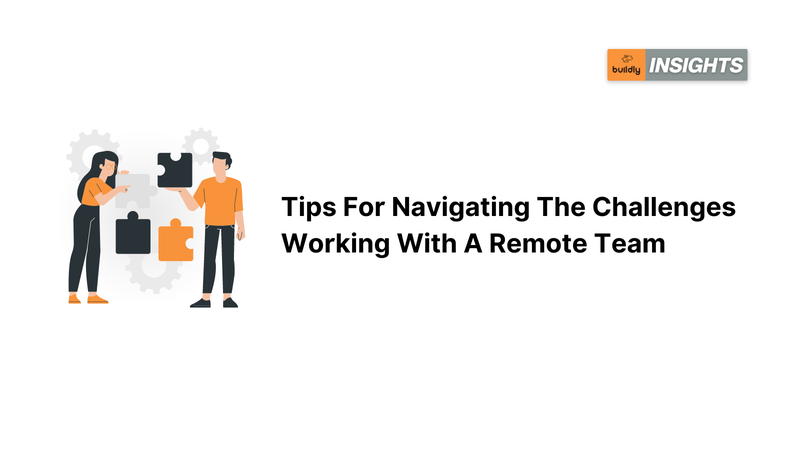 For many businesses, the rise of remote employment is an exciting but sometimes difficult experience. The additional challenges of leading a team when no one is physically present together occur with remote workers. Here are some pointers to help you overcome the difficulties of working remotely:
Establish clear communication channels: It's crucial to have clear communication channels for all remote workers in order to make sure that everyone is on the same page and that assignments are being finished on time. This includes establishing a virtual workspace where all communication may take place, such as Slack or G Suite. Additionally, these tools make it simple to discuss task progress and share files.
Create a culture of accountability and trust: Remote teams must have a culture of accountability and trust. Setting expectations, defining responsibilities, and laying down goals and objectives are required. It also entails having faith in your team's ability to complete the duties assigned to them within the specified time period. To make sure that deadlines are being fulfilled and work are moving forward, regular check-ins with each team member are crucial.
Put connection first. Finding strategies to stay in touch with team members who are not present at the office might be challenging. This might be as easy as scheduling virtual coffee breaks or scheduling weekly check-ins when everyone can catch up on each other's lives and discuss task progress or problems. These little moments of interaction will make your remote team feel more connected to one another.
Use technology: In order to stay connected and productive while working remotely, you must use technology. While project management tools like Asana or Trello can help keep tasks organized and make it simple to track the progress of projects, using video conferencing platforms like Zoom or Skype can help your remote team come together.
It might be challenging to navigate the difficulties of working with a remote team, but by putting these suggestions into practice, you can improve collaboration by establishing clear lines of communication, building trust, prioritizing connections, and using technology.