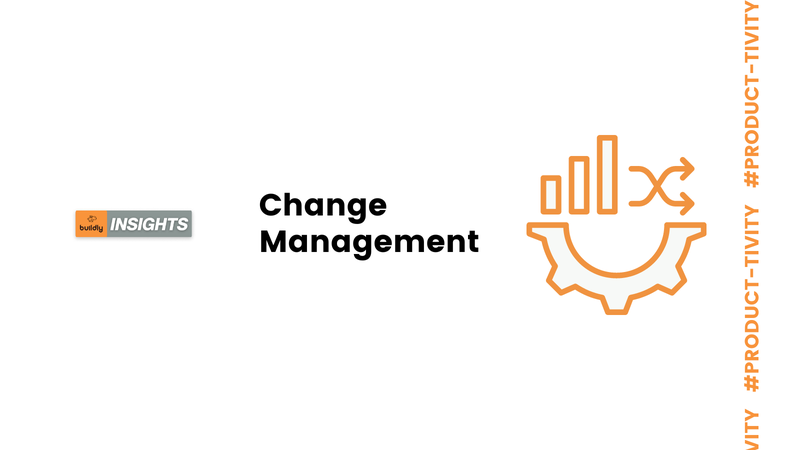 The process of product management includes change management as a crucial step. It makes it possible to effectively plan and execute product improvements, which can enhance user experience, lower risk, and assure successful product launches. Product managers can make sure that any necessary changes are incorporated into the product development lifecycle by using change management to take a greater perspective.
Identifying the changes that must be made is the first step in change management. In order to pinpoint areas for improvement, the product manager should take into account internal stakeholders, market conditions, and technological advancements. The product manager should decide on the appropriate implementation method after identifying the improvements and documenting them. This could entail developing a schedule or change log that specifies when particular changes will be made.
Creating a plan on how to put the changes into implementation is the next step. This entails specifying the tools required, the jobs that must be done, and the deadlines for finishing them. Contingencies should be included in the plan in case the change takes longer than anticipated or encounters difficulties during implementation. The plan should also specify how stakeholders will be updated on developments and outcomes.
It's time to put a plan into action once it has been created. This entails making certain that all parties involved are informed of the changes, their roles in the implementation, and any new procedures that are implemented. Keeping on track during this period also requires assessing progress and obtaining feedback.
To evaluate if the change management process was effective, it's crucial to examine the outcomes. This includes analysing client feedback, internal indicators like user satisfaction or retention rates, and whether or not the improvements contributed to an increase in sales or a decrease in expenses.
All things considered, change management is a crucial component of product management that enables product managers to more fully comprehend customer needs and decide how to develop their products. Product managers may more quickly discover improvements and ensure successful product launches by taking the time to develop and implement change management processes effectively.