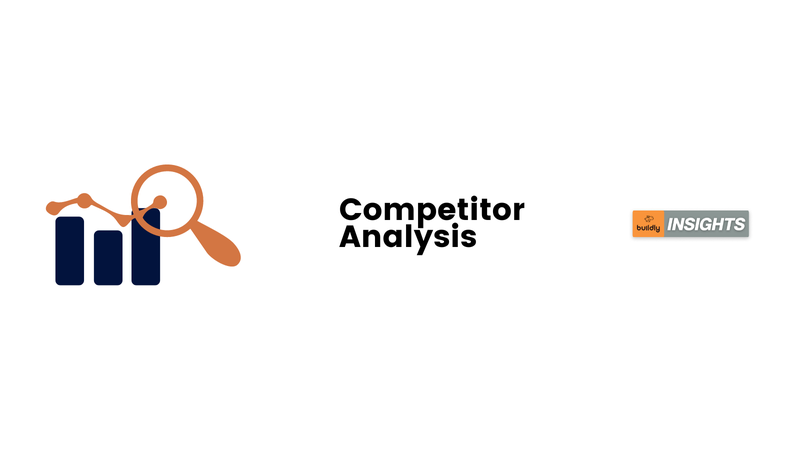 In the highly competitive business landscape of today, it is essential for any company to have a clear understanding of its competitors and their strategies.   Competitor analysis is a technique for determining your competitors' strengths and weaknesses, analyzing their strategy, and ultimately utilizing that knowledge to improve your own company.
A competitor analysis offers insightful information about what and how your competitors are behaving, as well as what you can do to stay one step ahead of them. It is a crucial component of any business strategy and can aid in the decision-making process when it comes to essential business matters like pricing, product development, marketing, and other related issues.
Finding your competitors is the first stage in doing a competitor analysis. This can be achieved by looking up businesses in your industry that provide comparable goods and services to your own. Once you've identified your rivals, you may start learning more about their tactics and results.
There are numerous ways to learn more about your rivals. A SWOT analysis is one of the most used approaches. SWOT analysis examines the strengths and weaknesses of your competitors as well as the possibilities and risks they face. SWOT is an acronym for Strengths, Weaknesses, Opportunities, and Threats.
Porter's Five Forces model is an additional helpful tool for competitor analysis. This model considers aspects including the negotiating power of suppliers and customers, the threat of new entrants, and the threat of replacement products as it analyzes the competitive forces that shape an industry.
In addition to using these analytical tools, it's important to learn about the pricing, product development, and marketing plans of your competitors. Analyzing their advertising campaigns, keeping an eye on their social media presence, and keeping tabs on their product launches and prices can all help with this.
It's time to evaluate all of this data and utilize it to guide your own business strategy when you've gathered it all. It's possible that your competitors are providing goods or services that are comparable to your own at a cheaper cost. To be competitive in this situation, you might need to change your pricing strategy.
Alternatively, you might discover that your competitors are making significant investments in R&D, which might indicate that you need to step up your own R&D efforts to maintain your lead.
Gaining a deeper understanding of your competitors and using that understanding to inform strategic decisions that will further your company's success are the main objectives of competitor analysis. You can keep one step ahead of the competition and make sure that your company is successful and relevant in a market that is changing quickly by regularly doing competitor analyses.